CHRISTOPHER GERONA PT, DPT, SCS, CAFS
Clinic Director
LOCATION:  LOS ANGELES      HOURS: M/T/W/F: 9:00AM-6PM, TH 2:00PM-6:00PM
Born and raised in San Francisco, Chris Gerona moved to Los Angeles in 2008 to earn his Doctor of Physical Therapy degree from the University of Southern California. In 2010, he completed USC's Sports Residency Program and became a board-certified Sports Clinical Specialist. Chris is also an adjunct faculty instructor for the USC's Doctor of Physical Therapy program. 
Chris is no stranger when it comes to specialized treatments and research in a wide range of sports.  He published research papers in baseball and has presented at multiple physical therapy and medical seminars, and conferences. His expertise ranges from treating young and upcoming athletes to professional athletes in numerous sports.
He has worked closely with boxers and professional mixed martial arts fighters during training camps in preparation for fights. From 2010-2017, Chris worked as the physical therapist for the Los Angeles Sparks WNBA basketball team who recently won the 2016 WNBA championships.
He has also worked closely with physicians from the Kerlan Jobe Orthopedic Group, inpatient care, developing post-surgical protocols, return to sport protocols, research, writing blogs, and volunteered services with Dr. Clarence Shield's Team HEAL program in team physicals, assessing the musculoskeletal system of high school athletes. Along with teaching at the USC, he also mentors within the USC Residency Program, and is a clinical instructor to physical therapy students across the U.S.
Chris uses evidence-based practice with clinical experience as his foundation that drives his treatment approach with the use of manual techniques and cutting-edge technology. He believes in creating an environment that allows the body to heal effectively and efficiently to perform at his/her highest level as the patient transitions back into their career, sport, hobby, and life. What truly makes Chris special and what his patients rave about is his passion, drive, and commitment to help you get better.
Outside of the office, Chris is a die-hard Star Wars fan, watches Game of Thrones, and loves to golf. Most importantly, Chris enjoys spending time with his wife and with his three adventurous boys—including a set of twins—who are learning the ways of the force, thanks to dad.
Certifications:
Doctor of Physical Therapy (DPT)
Board Certified Sports Clinical Specialists (SCS)
Applied Functional Science (CAFS)
Myofascial Decompression (MFDc)
Graston Technique Trained
Functional Movement Systems Y Balance Test Certified (YBTc)
Mixed Martial Arts Conditioning Specialists (MMACS)
Emergency Responder and CPR (ER)

Memberships:
The exclusive American Society of Shoulder and Elbow Therapists (ASSET)
American Academy of Orthopaedic Manual Physical Therapists (AAOMPT)
American Physical Therapy Association (APTA)
California Physical Therapy Association (CPTA)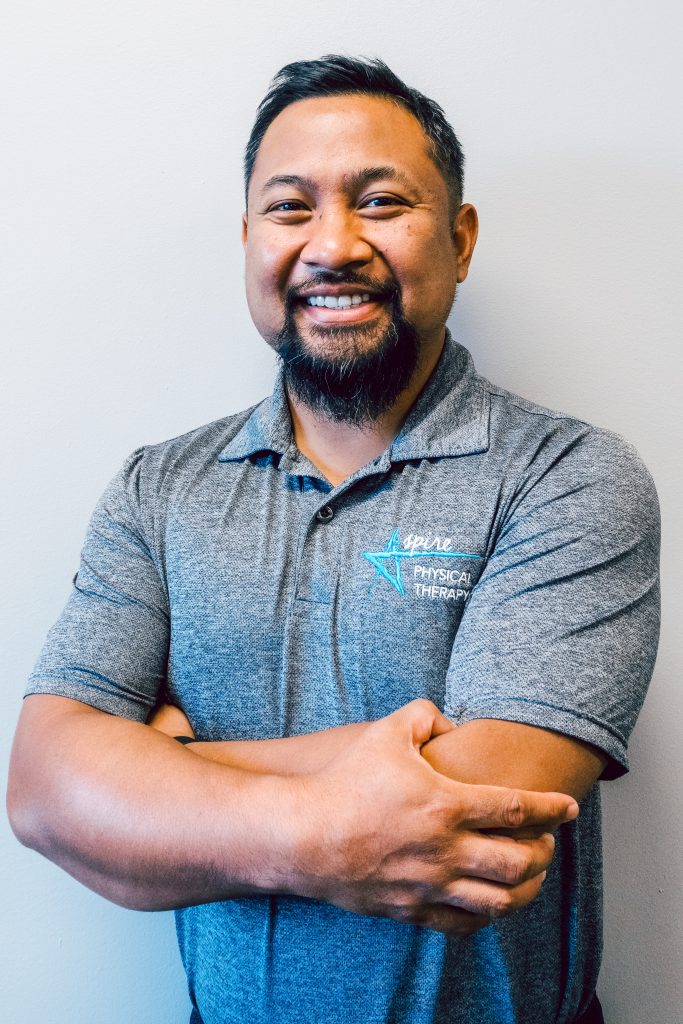 Jen Shan, PT, DPT
LOCATION:  LOS ANGELES      HOURS: M-F 9AM-6PM 
Jen graduated from the University of California, Los Angeles with a Bachelor of Science in Psychobiology. She found her love of physical therapy during her time in the sports medicine internship program where she had the opportunity to work on rehabilitation programs for UCLA basketball, beach volleyball, and track & field athletes. Not only did she love the science behind human movement, she also loved the joy she saw in her athletes when they could finally get back to participating in the sport they loved. Jen went on to graduate with her Doctor of Physical Therapy from the University of Southern California at the top of her class, but she would like to make it very clear that she is and always will be a Bruin. 
Jen grew up in Vancouver and Victoria, Canada, so she grew up camping and exploring the outdoors. She believes the ability to move your body is one of the greatest and most under-appreciated gifts in this world which makes her feel blessed to help people get back to pain-free motion. She loves working with all injury populations and age ranges and has a wide variety of interests from neurological populations all the way to post-op athletes, but she has a special place in her heart for post-operative ACL patients. Regardless of diagnosis, she prides herself in being her patients proudest (and loudest) cheerleader throughout rehab! 
On the weekends you can catch Jen listening to live music, taking last minute trips across the country, walking dogs, or rollerblading by the beach.
Certifications:
Doctor of Physical Therapy (DPT)
CPR/AED for the Healthcare Provider