Meet the ASPIRE Los Angeles/Glendale Team
CHRISTOPHER GERONA PT, DPT, SCS, CAFS
Clinic Director
HOURS: M-F: 8:00AM-5PM
Born and raised in San Francisco, Chris Gerona moved to Los Angeles in 2008 to earn his Doctor of Physical Therapy degree from the University of Southern California. In 2010, he completed USC's Sports Residency Program and became a board-certified Sports Clinical Specialist. Chris is also an adjunct faculty instructor for the USC's Doctor of Physical Therapy program. 
Chris is no stranger to specialized treatments and research in a wide range of sports.  He published research papers in baseball and has presented at multiple physical therapy and medical seminars, and conferences. His expertise ranges from treating young and upcoming athletes to professional athletes in numerous sports.
He has worked closely with boxers and professional mixed martial arts fighters during training camps in preparation for fights. From 2010-2017, Chris worked as the physical therapist for the Los Angeles Sparks WNBA basketball team, who recently won the 2016 WNBA championships.
He has also worked closely with physicians from the Kerlan Jobe Orthopedic Group, inpatient care, developed post-surgical protocols, returned to sport protocols, research, wrote blogs, and volunteered services with Dr. Clarence Shield's Team HEAL program in team physicals, assessing the musculoskeletal system of high school athletes. Along with teaching at the USC, he also mentors within the USC Residency Program, and is a clinical instructor to physical therapy students across the U.S.
Chris uses evidence-based practice with clinical experience as his foundation, which drives his treatment approach with manual techniques and cutting-edge technology. He believes in creating an environment that allows the body to heal effectively and efficiently, and perform at his/her highest level as the patient transitions back into their career, sport, hobby, and life. What truly makes Chris special and what his patients rave about is his passion, drive, and commitment to help you get better.
Outside the office, Chris is a die-hard Star Wars fan, watches Game of Thrones, and loves to golf. Most importantly, Chris enjoys spending time with his wife and his three adventurous boys—including a set of twins—who are learning the ways of the force, thanks to dad.
Certifications:
Doctor of Physical Therapy (DPT)
Board Certified Sports Clinical Specialists (SCS)
Applied Functional Science (CAFS)
Myofascial Decompression (MFDc)
Graston Technique Trained
Functional Movement Systems Y Balance Test Certified (YBTc)
Mixed Martial Arts Conditioning Specialists (MMACS)
Emergency Responder and CPR (ER)

Memberships:
The exclusive American Society of Shoulder and Elbow Therapists (ASSET)
American Academy of Orthopaedic Manual Physical Therapists (AAOMPT)
American Physical Therapy Association (APTA)
California Physical Therapy Association (CPTA)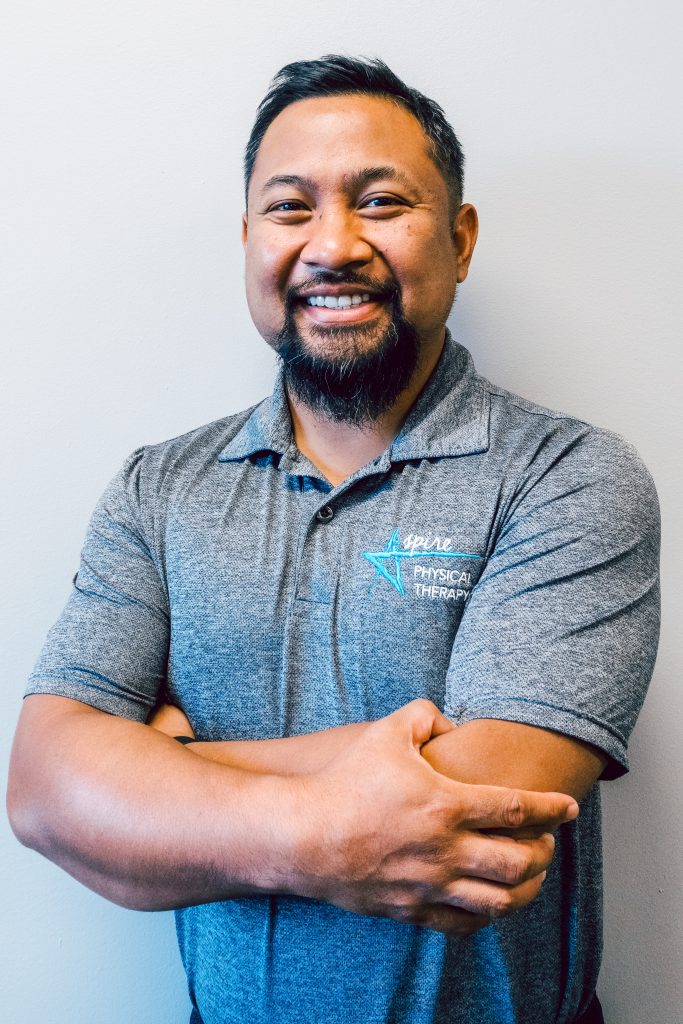 ARMAND SALAS, pt, dpt
HOURS: M-F 9:00AM-6:00PM
Armand Salas graduated from the University of Texas at El Paso in 2015 with a Bachelor of Arts in Criminal Justice and Psychology, and in 2019 with a Bachelor of Science in Kinesiology. He found his passion for physical therapy during his time with his grandmother or "abuela", in which he witnessed how physical therapy could help those move in all facets of life. After being inspired to become a physical therapist, he graduated with his Doctor of Physical Therapy from the University of California.
Armand grew up in the border town of El Paso, Texas, where Latino culture and "Spanglish" are common themes. His passion continues to stem from empathizing with his patients to meet them where they're at, while combining his treatment with his love for movement analysis. He loves working with both inpatient and outpatient populations, where he treated various post-op patients, including those with Parkinson's Disease and CVAs.
He earned his Doctorate of Physical Therapy degree from USC this past May, and will be working at our Los Angeles/Glendale location.
Outside of being a complete stud in the clinic, Armand enjoys weightlifting, hiking, practicing Jiu Jitsu, Muay Thai, and listening to EDM while Armand frequents various food stands around L.A. (As an El Paso, Texas native, Armand has enjoyed eating burritos his whole life to maintain his physique!) On the weekends, he enjoys practicing Jiu Jitsu, Muay Thai, and bike riding around L.A. Fun fact: Armand is full of love due to having had open heart surgery at 4-years old.
Certifications:
Doctor of Physical Therapy (DPT)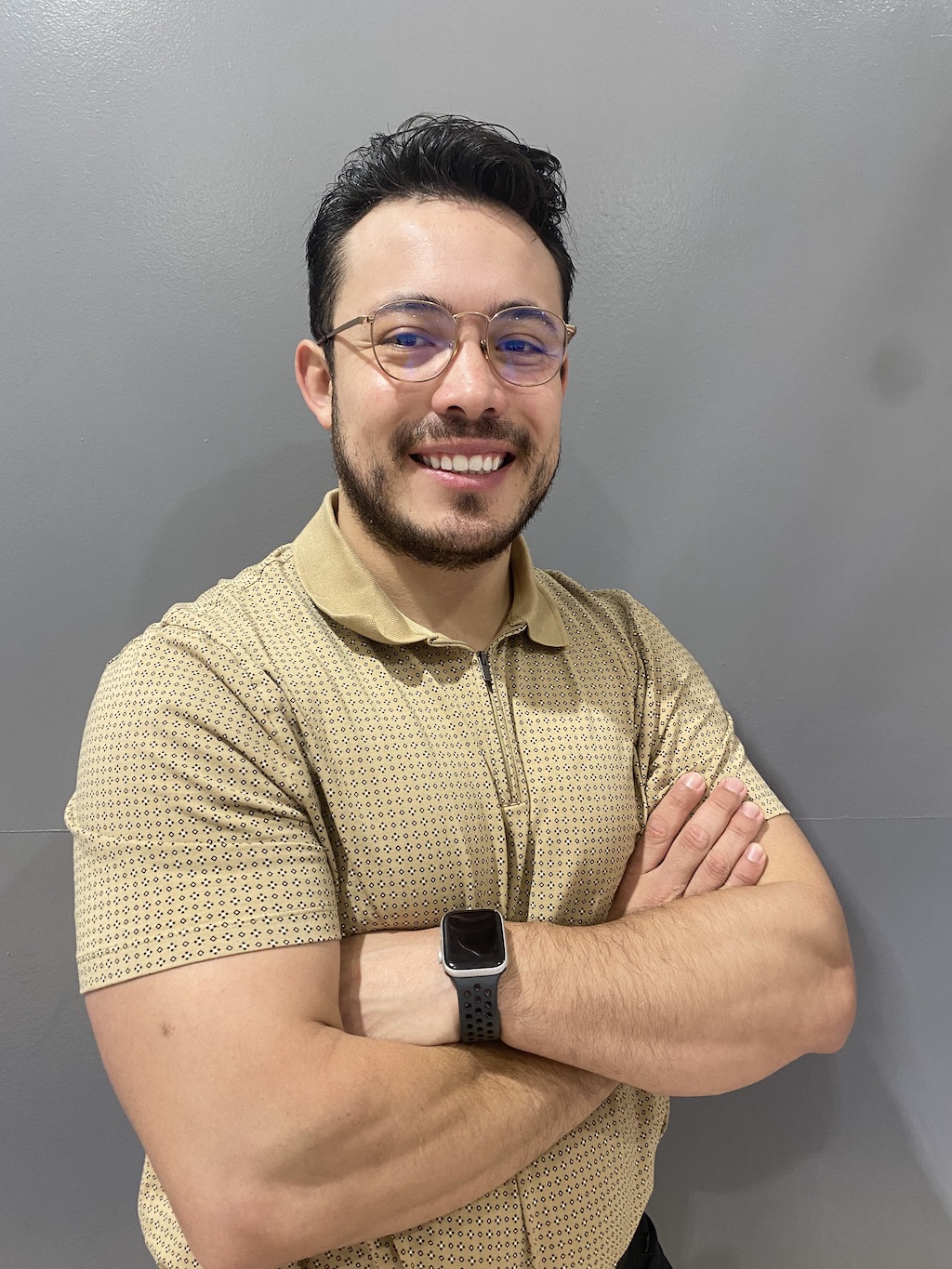 KEVIN YU PT, DPT
HOURS: M/W 1PM-6PM
Kevin Yu received his Bachelor of Science Degree in Psychobiology from the University of California, Los Angeles. He graduated from the University of Southern California with his Doctorate in Physical Therapy, and then completed USC's Orthopedic Residency program to specialize in orthopedic injuries.
Kevin grew up in the Los Angeles area, playing various sports, such as basketball, football, and a more recent interest in the game of golf. This passion for sports and exercise led him to pursue further education as a certified strength and conditioning specialist, to develop a better understanding of exercise principles to treat various patient populations.
Kevin has a passion for helping individuals understand how to optimize their health and physical ability, so that they return to their personal passions and joys in life. He uses current evidence-based research, his strength and conditioning background, and a whole-body perspective to guide his treatment practice and provide the best care possible for his patients.
In his personal time, Kevin enjoys playing golf and basketball, watching his Lakers win championships, and finding delicious restaurants and foods throughout the LA area.
Certifications:
Doctor of Physical Therapy (DPT)