AARON MCGUINNESS PT, DPT, OCS, OWNER
LOCATION: LA CAÑADA       HOURS: M/W/F 7:00AM-6:00PM
Born and raised in Glendale, Aaron McGuinness is the founder and owner of Aspire Physical Therapy & Sports Performance and specializes in orthopedic and sports physical therapy. He received his Bachelor of Science Degree from Gonzaga University where he was a 4-year starting shortstop on the Bulldog baseball team. He completed his Doctorate in Physical Therapy from the University of Southern California in 2011 and was accepted into the university's residency program where he completed his Orthopedic Certified Specialist in 2011.
Aaron worked closely with many sports physicians, including a Dodger physician, Dr. John Itamura, the USC sports physician Dr. George Hatch, and the Lakers physician Dr. Dan Kharrazi with Kerlan and Jobe Orthopedics. Aaron works with a wide array of athletes from adolescent to professional by developing sport specific exercises, injury prevention programs, post-operative protocols and strengthening programs to return to the prior level of function.
Aaron's Vision: "I want to help athletes of all ages to perform at the peak level with strength and body mechanics that will promote the athletes maximum ability while preventing injury. Many athletes are unaware of their faulty movement patterns and risk for injury until it is too late and that's where we can help. With proper training, treatment, and motivation the athlete can get the most out of themselves. And remember we are all athletes in our own way, so this approach is appropriate for all patient types."
Certifications:
Doctor of Physical Therapy (DPT)
Orthopedic Certified Specialist (OCS)
CPR/AED for the Professional Rescuer
Hawk Grips Technique for Manual Therapy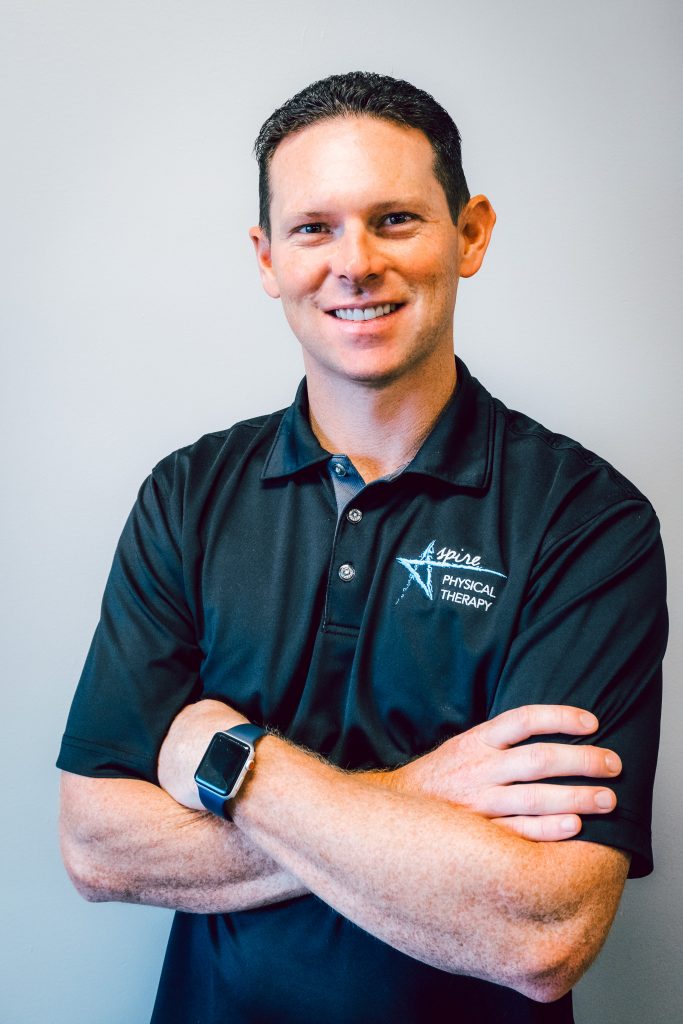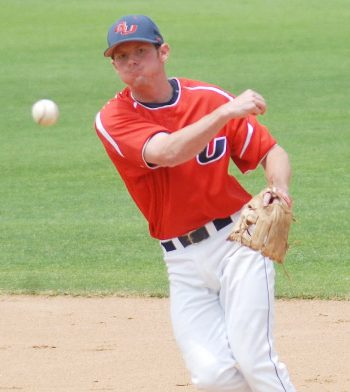 JACLYN LINDELL PT, DPT, OCS, CAFS
LOCATION: LOS ANGELES        HOURS: M/W/F 8AM-7PM, T/TH 9-1PM
Jaclyn is a graduate of the Doctorate in Physical Therapy program at the University of Southern California in 2015. She is also an Orthopedic Clinical Specialist and has experience with a variety of orthopedic and sports populations from the young athlete to the weekend warrior.
As a clinician, she enjoys working with each patient for an individualized program focused on not only improving injury but also improving performance and reducing the risk of re-injury through movement analysis and functional re-training. She has extensive training in a variety of martial arts where she earned her black belt in Tang Soo Do which has led to her passion for treating combat and tactical athletes.
She also specializes in working with endurance athletes. She hopes to expand Physical Therapy's role with these athletes in rehabilitation, prevention, and performance. In her free time, she enjoys hiking, traveling, and finding new fitness adventures! She has completed multiple tough mudders/spartan races, climbed mount Whitney, backpacked the Salkantay trek in Peru, and motivates the Aspire PT staff in fitness challenges. 
Jaclyn has been working with the LA Sparks WNBA team since 2021
Certifications/Affiliations:
Doctorate of Physical Therapy (DPT)
Orthopedic Clinical Specialist (OCS)
Certification in Applied Functional Science (CAFS)
CPR and AED certified
APTA member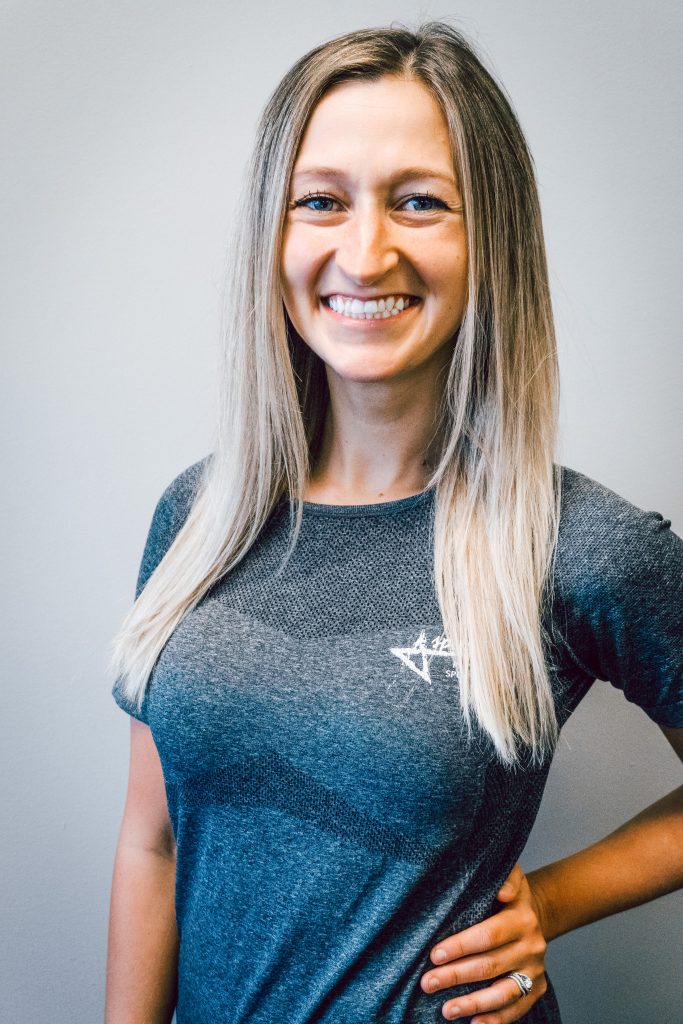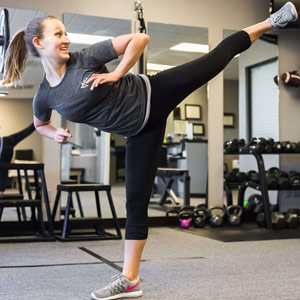 CHRISTOPHER GERONA PT, DPT, SCS, CAFS
LOCATION:  LOS ANGELES      HOURS: M/T/W/F: 9:00AM-6PM, TH 2:00PM-6:00PM
After suffering a torn ACL during high school football, physical therapy did more than just heal him; it would become his new love and passion. Born and raised in San Francisco, Chris Gerona moved to Los Angeles in 2008 to earn his Doctor of Physical Therapy degree from the University of Southern California.
In 2010, he completed USC's Sports Residency Program and became a board-certified Sports Clinical Specialist. Passionate about always learning and helping others grow, Chris is also an adjunct faculty instructor for the University of Southern California, teaching in orthopedic courses.
Chris is no stranger when it comes to specialized treatments and research in a wide range of sports.  He published research papers in baseball and has presented at multiple physical therapy and medical seminars, and conferences. His expertise ranges from treating young and upcoming athletes to professional athletes in numerous sports.
He has worked closely with boxers and professional mixed martial arts fighters during training camps in preparation for fights. From 2010-2017, Chris worked as the physical therapist for the Los Angeles Sparks WNBA basketball team who recently won the 2016 WNBA championships.
He has also worked closely with physicians from the Kerlan Jobe Orthopedic Group, inpatient care, developing post-surgical protocols, return to sport protocols, research, writing blogs, and volunteered services with Dr. Clarence Shield's Team HEAL program in team physicals, assessing the musculoskeletal system of high school athletes. Along with teaching at the USC, he also mentors within the USC Residency Program, and is a clinical instructor to physical therapy students across the U.S.
Chris uses evidence-based practice with clinical experience as his foundation that drives his treatment approach with the use of manual techniques and cutting-edge technology. He believes in creating an environment that allows the body to heal effectively and efficiently to perform at his/her highest level as the patient transitions back into their career, sport, hobby, and life. What truly makes Chris special and what his patients rave about is his passion, drive, and commitment to help you get better.
Outside of the office, Chris is a die-hard Star Wars fan, watches Game of Thrones, and loves to golf. Most importantly, Chris enjoys spending time with his wife and with his three adventurous boys—including a set of twins—who are learning the ways of the force, thanks to dad.
Certifications:
Doctor of Physical Therapy (DPT)
Board Certified Sports Clinical Specialists (SCS)
Applied Functional Science (CAFS)
Myofascial Decompression (MFDc)
Graston Technique Trained
Functional Movement Systems Y Balance Test Certified (YBTc)
Mixed Martial Arts Conditioning Specialists (MMACS)
Emergency Responder and CPR (ER)

Memberships:
The exclusive American Society of Shoulder and Elbow Therapists (ASSET)
American Academy of Orthopaedic Manual Physical Therapists (AAOMPT)
American Physical Therapy Association (APTA)
California Physical Therapy Association (CPTA)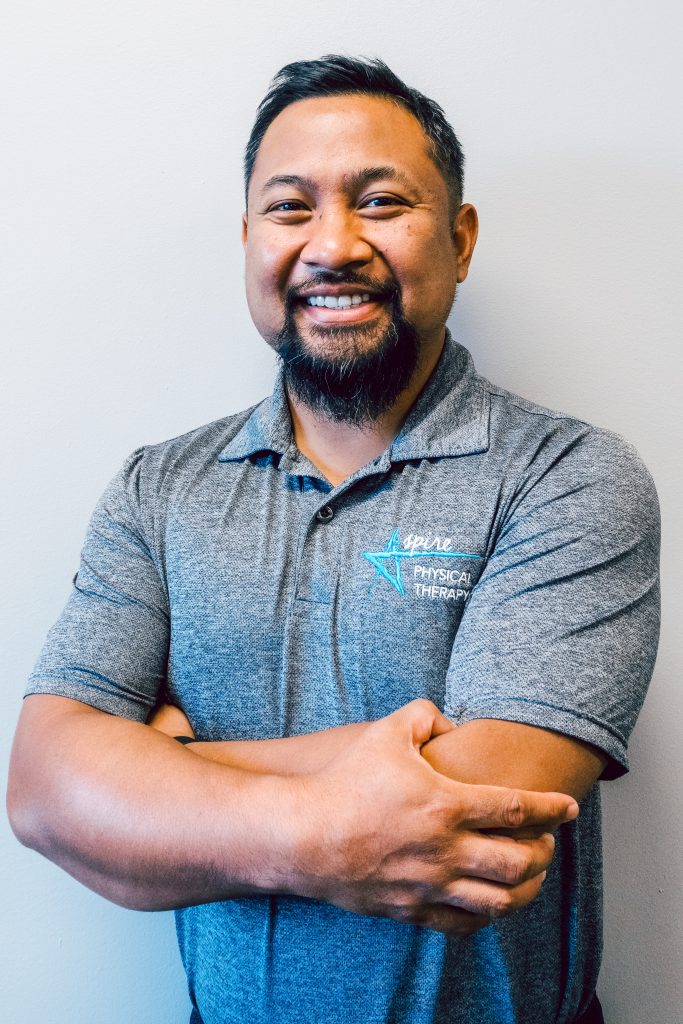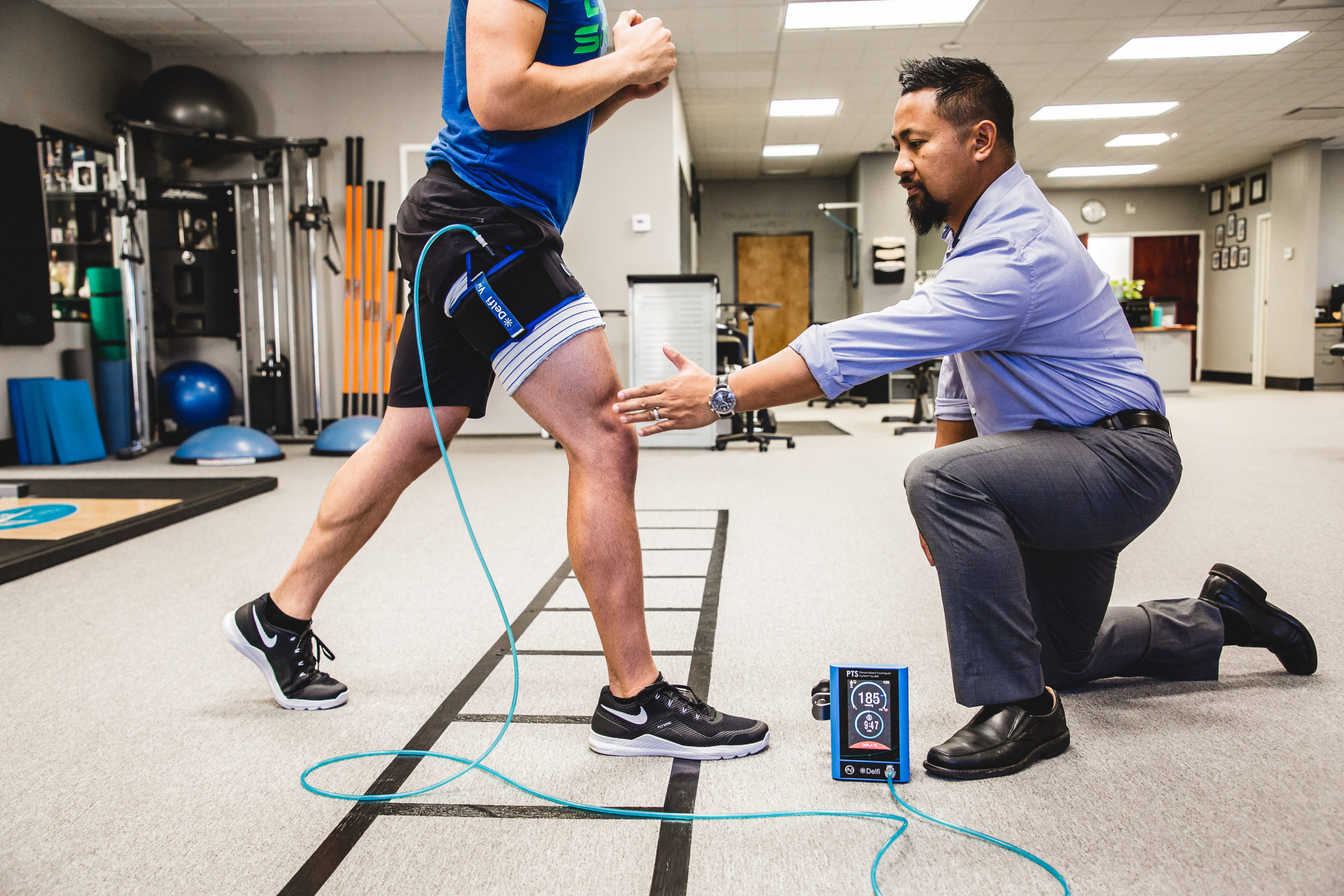 ALEXANDRA CARLIN PT, DPT     
LOCATION: LA CAÑADA      HOURS: M/W/F 8:00AM-5:00PM 

Alexandra Carlin is a graduate of Loyola Marymount University with a degree in Natural Sciences/Physical Therapy. She graduated cum laude with a Doctorate in Physical Therapy from the University of Southern California. She feels that USC provided her with a strong foundation while allowing her to incorporate her own philosophies of manual therapy and functional movement to promote superior care to her patients.
Alex grew up in La Canada, California, and developed her passion for physical therapy through her love of gymnastics and dance. As a competitive gymnast, she advanced her desire to learn more about physical therapy and the body's ability to heal from injury. She was a professional dancer for the NBA's Clippers Spirit Dance Team, the Anaheim Bolts Arena Soccer Dance Team, and the NFL San Diego Chargers Girls.
Alex has had the privilege of working with athletes from professional dancers, choreographers, gymnasts, and football and tennis players.
Providing medical care for injury prevention while developing creative programs which improve and refine techniques to prolong their careers is what drives
Alex in the field of physical therapy. She incorporates her extensive science-based education along with her interest in movement to help correct mechanical impairments and imbalances to allow the body to move more efficiently and without fault.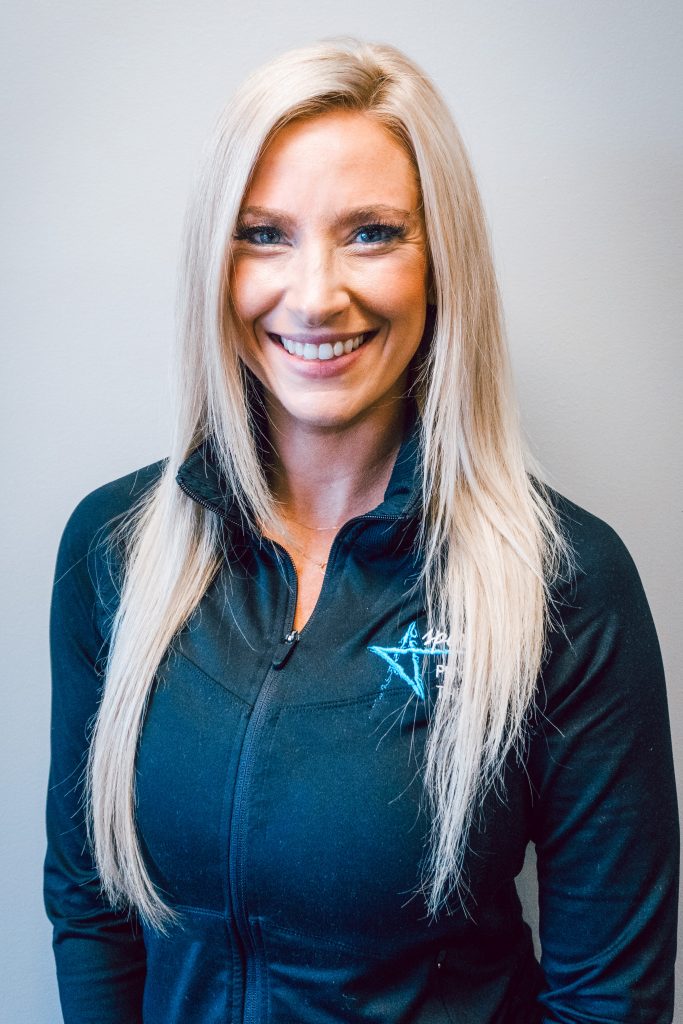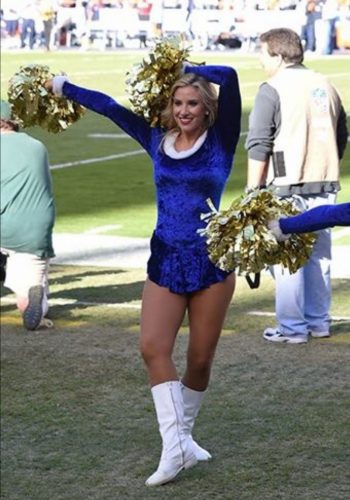 NICOLE PETROUSIAN PT, DPT
LOCATION: LA CAÑADA
HOURS: M/W 12:00AM-6:00PM, T/TH: 7:00-7:00PM, F 7:00AM-2:00PM 
Nicole Petrousian is a graduate of California State University, Northridge with a bachelor of science degree in Kinesiology. During her undergraduate years, Nicole worked as a physical therapy aide in multiple settings spanning from outpatient ortho to inpatient acute rehab. As a PT aide, she confirmed her love for physical therapy and worked hard to one day become one. Her dreams became a reality when she got accepted to the University of Saint Augustine for Health Sciences, where she received her doctorate degree in physical therapy in 2018.
Born and raised in La Crescenta, Nicole attended Crescenta Valley High School and was a varsity cheerleader. During this time, Nicole worked as a children's gymnastics coach at a local gym and participated in gymnastics, soccer, and ballet training. Her passion to motivate individuals to be physically active is where her love for PT began.
Since becoming a physical therapist, Nicole has attended multiple continuing education courses with a focus on movement analysis. She has experience in working with athletes of all levels as well as workers comp, neurological disorders, and post-op rehabilitation.
Through evidence-based practice, Nicole creates individualized programs best suited for each patient in order to improve movement, impairments, and reduce the risk of injury.

Certifications/Memberships:
Doctor of Physical Therapy (DPT)
CPR/AED for the Healthcare Provider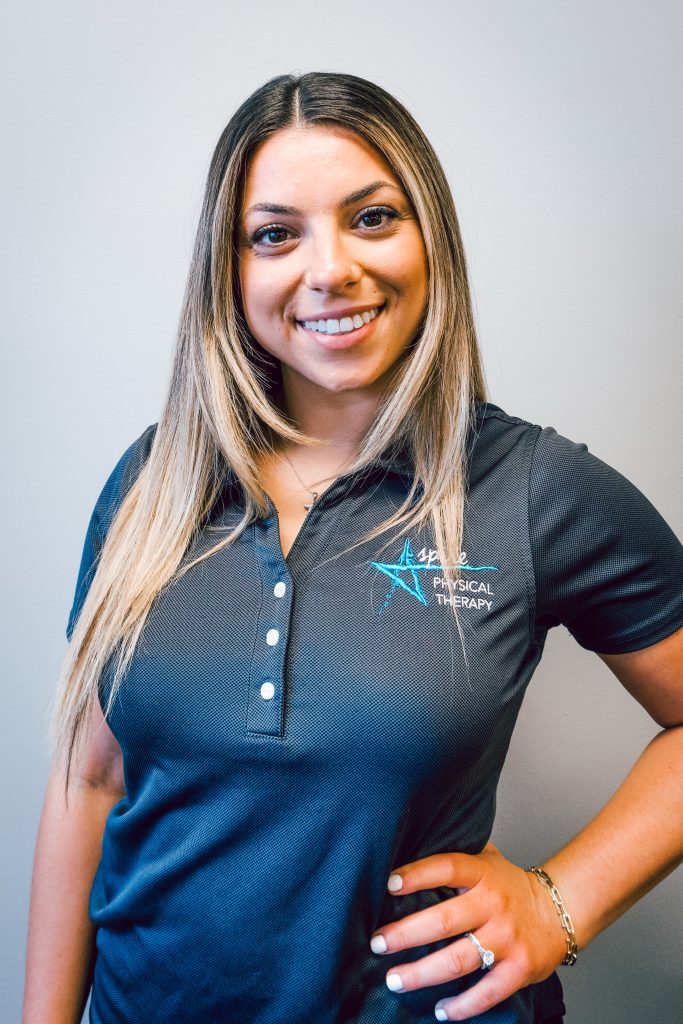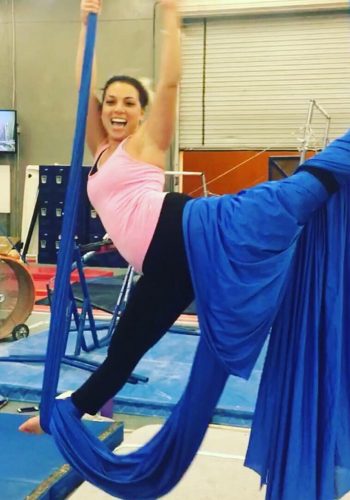 AMANDA "AJ" VOLK, pt, dpt
LOCATION: LA CAÑADA      HOURS M/W 7:00AM-12:00PM, T/TH/F 7:00AM-6:00PM
AJ "Amanda" Volk is a graduate from the former Saint Joseph's College in Indiana with a bachelor's degree in Biology/Human Sciences, Summa Cum Laude. During her time in college, AJ was the starting goalkeeper for the Pumas varsity soccer team traveling around the Midwest for collegiate competition.
After her time in Indiana, AJ ventured west to study at the University of Southern California graduating with her Doctor of Physical Therapy. Following her graduation, she was accepted into USC's Orthopedic Residency program. That was also ASPIRE's first year being a clinical site for an orthopedic resident which is composed of clinical mentoring, literature review, MD shadowing, and research.
AJ enjoys working with athletes of all ages and anyone who has a passion for movement or activity. She enjoys using functional movement, manual therapy, and exercise to ensure each patient has a specific plan unique to them to ensure quality physical therapy care.
Originally from Victoria, Canada (eh!), AJ loves to be outdoors and stays active with hiking, high-intensity interval training (HIIT) classes, soccer, running, etc. She also loves the Pacific Ocean, mountains, cold weather, and hockey of course!
Certifications:
Doctor of Physical Therapy (DPT)
USC Orthopedic Physical Therapy Resident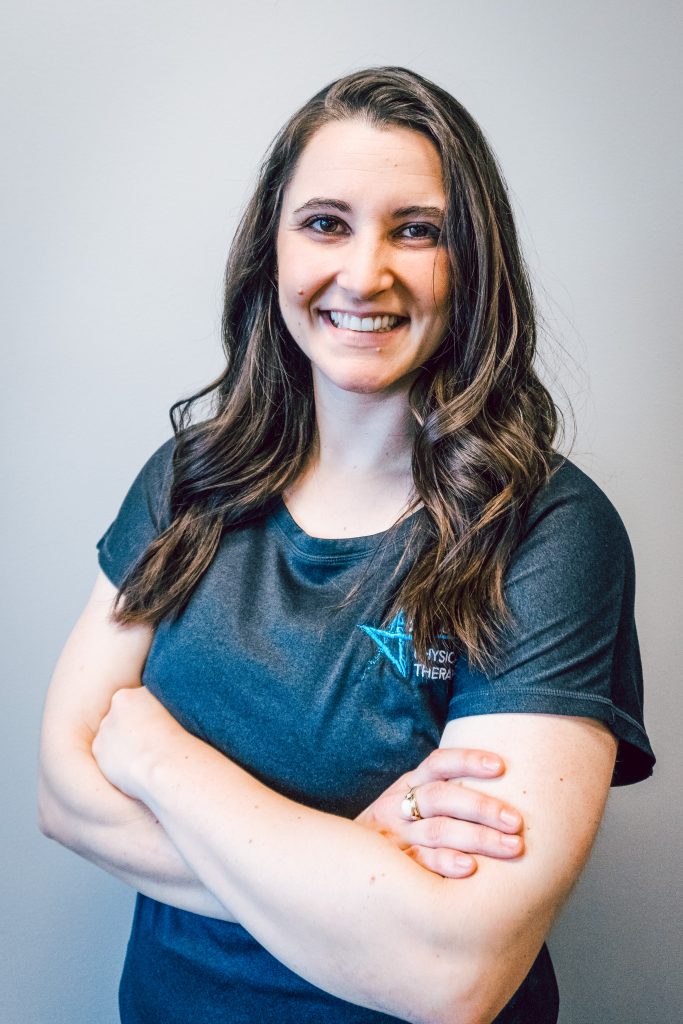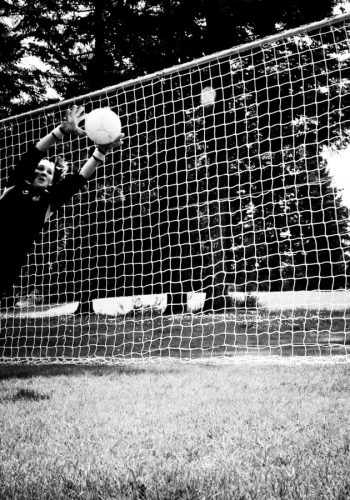 DORIAN SAINT-DANIC PT,DPT,OCS
LOCATION: LOS ANGELES   HOURS: M/W: 9AM-6PM, T/TH 8AM-7PM, F 9AM-1PM
Born in Bosnia, then raised in South Pasadena, Dorian Saint-Danic has held a lifelong passion for movement and sports. Dorian played basketball and water polo at the high school and collegiate level, graduating with his Bachelor's in Kinesiology & Exercise Science from Cal Poly San Luis Obispo in 2012.
His own sports injuries introduced him to the world of rehabilitative medicine, paving the path to his Doctorate in Physical Therapy from the University of California San Francisco in 2016. In 2017, he completed the University of Southern California Orthopedic Residency Program and became a board-certified Orthopedic Clinical Specialist. Until his debut at ASPIRE in July 2020, Dorian was working in San Francisco primarily treating runners, cyclists, swimmers, weightlifters, and high school athletes.
Dorian is a proponent of movement optimization, and strength & conditioning to not only rehabilitate injury but establish resilience to future episodes. Patients can expect individualized care that is founded on current literature, clinical experience, and client values. Using positional and movement-based performance analysis, Dorian's clients gain awareness of where they are and where they need to be to reach their sport, hobby, and activity goals. Dorian's clinical and research interests focus on the lower extremity, ACL injury, and youth athlete development.
Outside of the office, Dorian enjoys following the Lakers, playing basketball, yoga, meditation, and books exploring human psychology. Most importantly, Dorian enjoys spending time with his newlywed wife (and high school sweetheart), reacclimating to sunny Southern California.
Certifications:
Doctor of Physical Therapy (DPT)
Board Certified Orthopedic Clinical Specialists (OCS)
Selective Functional Movement Assessment (SFMA)
CrossFit Level 1 Certified Trainer (CFL1-Tr)
Blood Flow Restriction (BFR) Training
Myofascial Decompression (MFDc)
Functional Movement Taping (FMT) Basic & Performance
CPR/AED for the Healthcare Provider
Memberships:
American Physical Therapy Association (APTA)
California Physical Therapy Association (CPTA)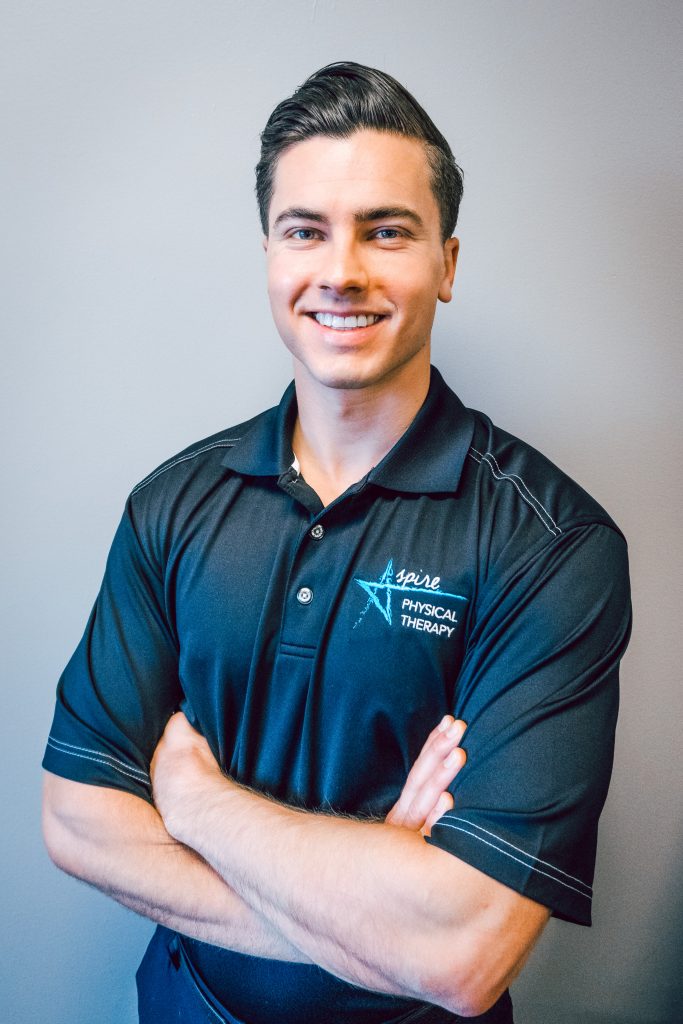 PRESTON POOLE PT, DPT
LOCATION: LA CAÑADA       HOURS: M/W/Th/F 7:00AM-6:00PM
Preston Poole is a graduate from California State University, Fullerton (CSUF) with a Bachelor of Science degrees in Kinesiology and an epiphysis in Pre-Allied Health. While working on his bachelor's degree, Preston was a Physical Therapy Aide at two outpatient orthopedic clinics that specialized in return-to-sport for high school and professional athletes involved in NFL, MLB, AVP and PGA, along with weekend warriors from a variety of athletic backgrounds. After obtaining his degree from CSUF, Preston received his Doctorate in Physical Therapy from the University of Mary Hardin-Baylor in Belton, Texas. Preston graduated at the top of his class, while receiving the inaugural Distinguished Student Award. Preston enjoyed his time in the Lone Star State but is happy to be back in sunny Southern California where he can bring the knowledge and experience he received in Texas back to his SoCal community. 
Preston grew up in Downey, California where he developed a passion for outdoor activities including beach volleyball, snowboarding and motocross. Through participation in extreme sports, Preston became very familiar with the process of physical therapy and how necessary such a profession was for someone wanting to return to their passion and quality of life. Preston understood the importance movement had on being able to obtain the true essence of the human experience and how physical therapy was the gateway to achieve such goals. 
Preston possesses a passion for developing personalized programs for individuals who are not only returning from injury, but also to prevent future injuries from occurring. Preston accomplishes this by incorporating a total body analysis which takes the focus from the injury site to the person as a whole. Preston understands that Physical Therapy is an all-encompassing field that incorporates restoration of the mind and body and has shown to be a proactive and preventative resource for the global health of the individual. Whether you are sitting at a desk for long hours or returning to a high level of activity, body awareness and understanding posture and positioning are key elements when preventing injury. Preston strives to gain the trust of his patients through maintaining integrity and compassion and enjoys connecting with everyone on a more personal level.
Certifications/Memberships
Doctor of Physical Therapy (DPT)
CPR Certified
APTA Member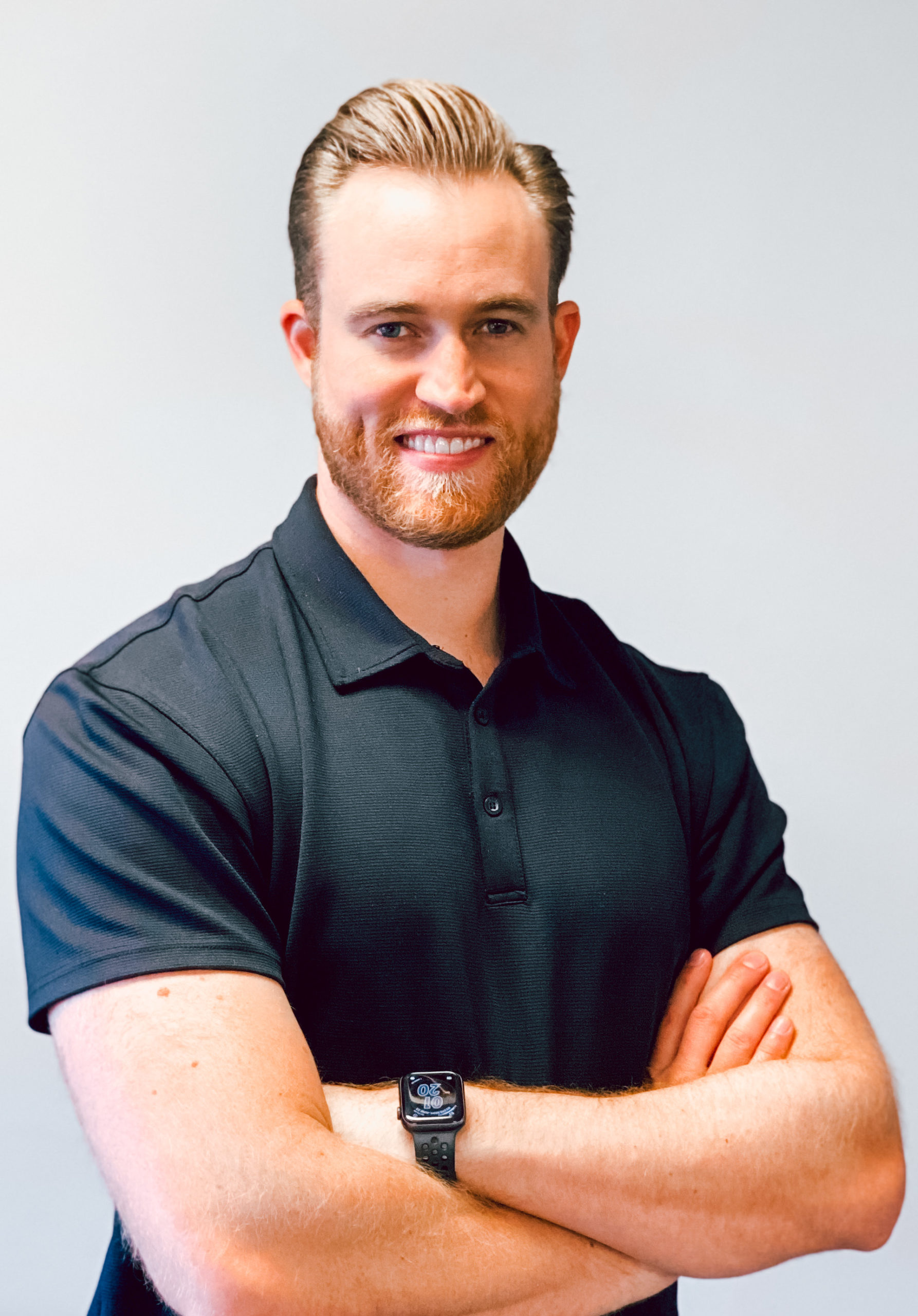 NATALIE FORSELL PT,DPT
LOCATION: FOOTHILL            HOURS: M/W/F 7-4pm
Natalie is a graduate of Azusa Pacific University receiving her undergraduate degree in Biology in 2013 and her doctorate of physical therapy degree in 2020. Between undergrad and her doctorate program, Natalie worked in a variety of settings in education and wellness before becoming a physical therapy aide and the former office manager of Aspire Physical Therapy! Thanks to the impactful relationships and experience she had at Aspire, she decided to become a physical therapist herself. 
Natalie also has an extensive athletic background in gymnastics and competitive cheerleading from the young age of 5 through college. Natalie joined the Acrobatics and Tumbling team at Azusa Pacific University on one of the first five founding university teams in the nation to develop this sport under the USA Gymnastics branch as an emerging collegiate Title IX sport. Between her own experiences with sport injuries, and years dedicated to female athletics Natalie is passionate about treating athletes of all ages as well as the women's health and pelvic floor population. Natalie understands how pelvic floor dysfunction can significantly impact any person's quality of life  and keep them from enjoying the things they love to do the most, and is committed to helping them find a their healing path forward!
On her free time, Natalie enjoys doing anything outdoors with her family including road biking, hiking, backpacking, rock climbing, and paddle boarding! 
Certification:
Herman & Wallace Pelvic Floor Level 1
Functional Range Conditioning Certified
Basic Life Support/ CPR certified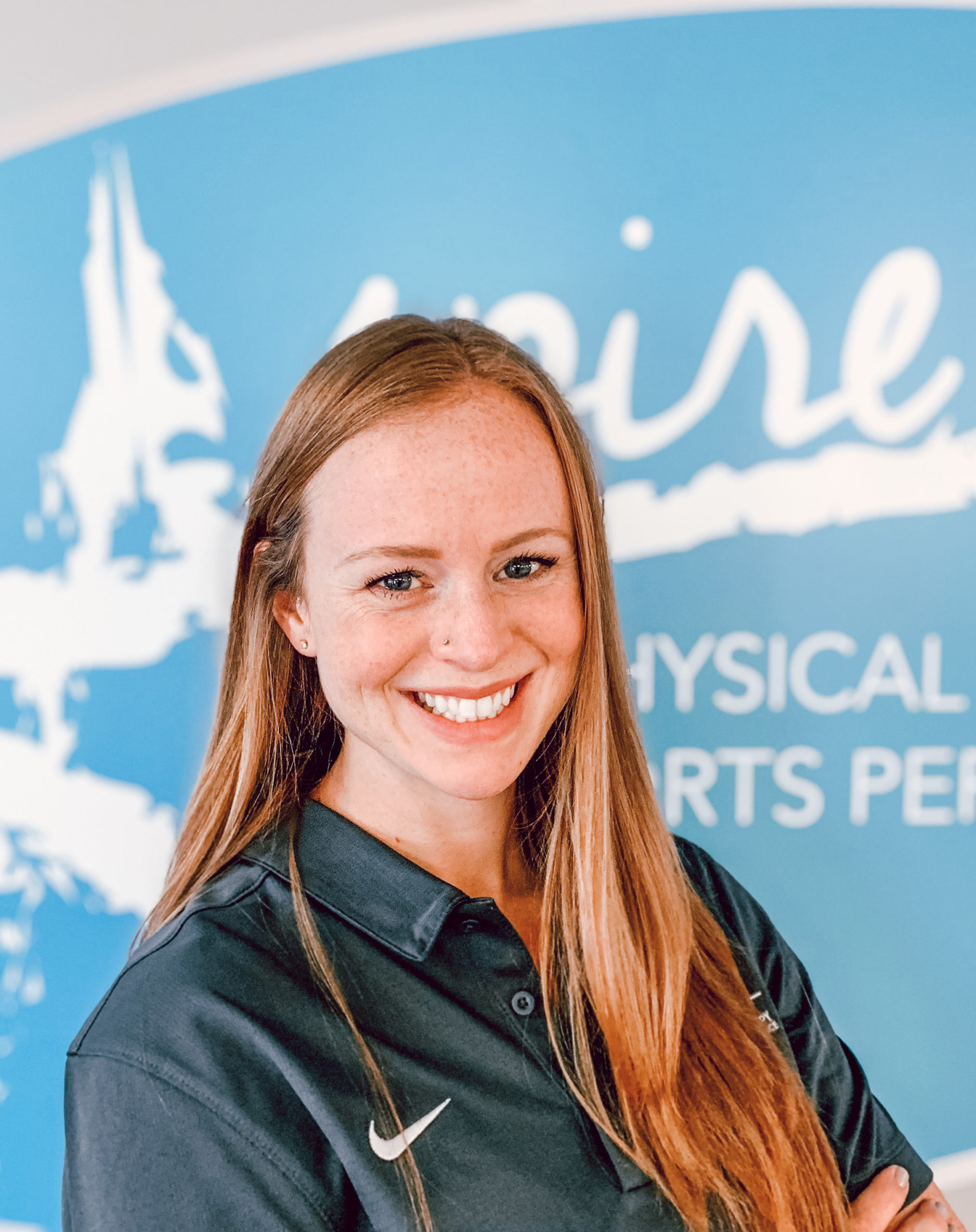 Reid Gantney PT, DPT, ATC, CSC
LOCATION: OCEAN VIEW          
 HOURS: T/TH: 8AM-1PM, M/W/F 7AM- 6PM
Reid
was born and raised in La Canada and has been involved in youth sports in the area his whole life as a player, coach, and Athletic Trainer.  While attending his undergraduate studies in Athletic Training at California State University Northridge (CSUN),
Reid
coached high school football and volleyball at La Canada High School and Saint Francis High School. 
Reid
started his professional career as the Head Athletic Trainer for John Burroughs High School in Burbank where he worked for the better part of a decade evaluating, rehabilitating, and working to prevent injuries to student athletes.  During this time,
Reid
continued to pursue his education and completed his Masters Degree in Exercise Science and became a certified strength and conditioning specialist. 
Reid
also became a part time faculty member at CSUN as a professor in the kinesiology department sharing his passion with future athletic training students. 
Reid
again decided to further his clinical knowledge and returned to CSUN to complete his Doctorate in Physical Therapy where he developed a passion of working with a wide variety of patients beyond athletes.
Reid
is grateful to be serving the same community that he calls home to his family. 
In his free time, 

Reid

 enjoys staying active playing basketball, softball, volleyball, and golf.
Reid

 is excited to share his enthusiasm for movement and help patients of all ages get back to doing the activities that make them happy.
Certifications/Memberships:
Doctor of Physical Therapy (DPT)
Board Certified Athletic Trainer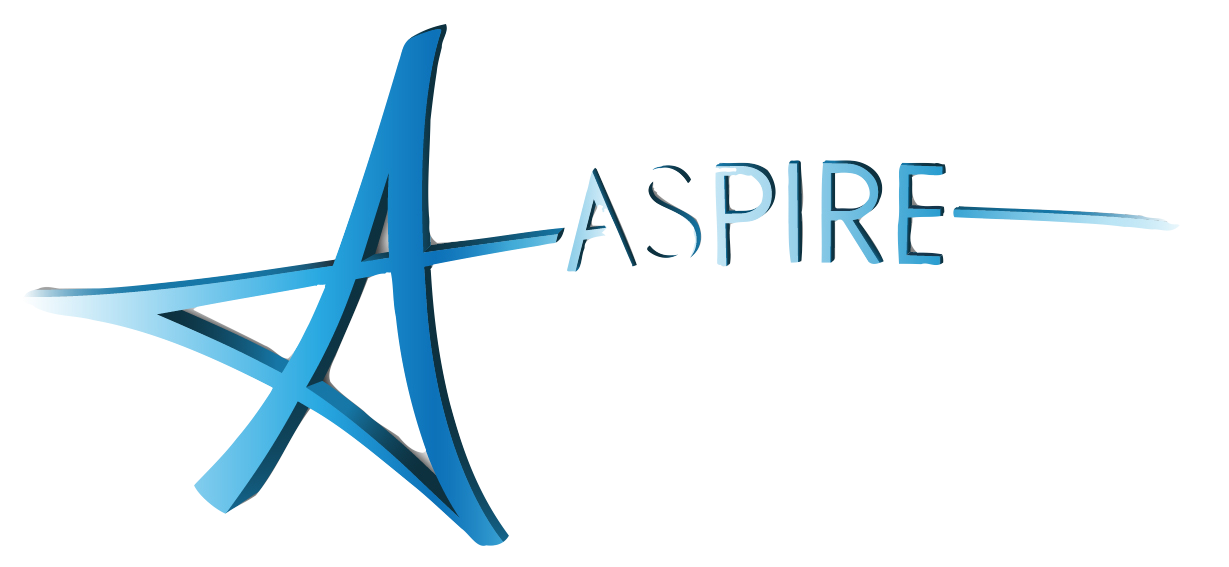 Allison Lombardo DPT, PT, OCS
LOCATION: OCEAN VIEW            HOURS: T/TH: 7AM-4PM
Allison Lombardo is a graduate of the University of Georgia with a degree in Exercise and Sports Science with an emphasis in Athletic Training. She graduated from Armstrong Atlantic State University in Savannah, Georgia with a Doctorate in Physical Therapy and then participated in a rigorous postdoctoral residency program at University of Southern California to specialize in orthopedic injuries. She is now a board certified Orthopedic Clinical Specialist.
Allison grew up in Norcross, Georgia and enjoyed playing a variety of sports including soccer, basketball, swimming, and volleyball. Allison initially became interested in physical therapy after her own exercise related injuries. In her recovery she discovered the importance of using movement as medicine. As a physical therapist, Allison works with patients to create a treatment plan that is tailored to each patient. Her top priority is to empower each patient to take control of their healing journey in order to get them back to their goals. She uses the latest research to guide her practice and provide excellent care to patients of all ages.  
In her free time, Allison loves running, reading, and spending time with her husband and three kids. They enjoy hiking, neighborhood adventures, and trips to the beach! 
Certifications/Memberships:
Doctor of Physical Therapy (DPT)
Board Certified Orthopedic Clinical Specialists (OCS)
Board Certified Athletic Trainer
CPR/AED for the Healthcare Provider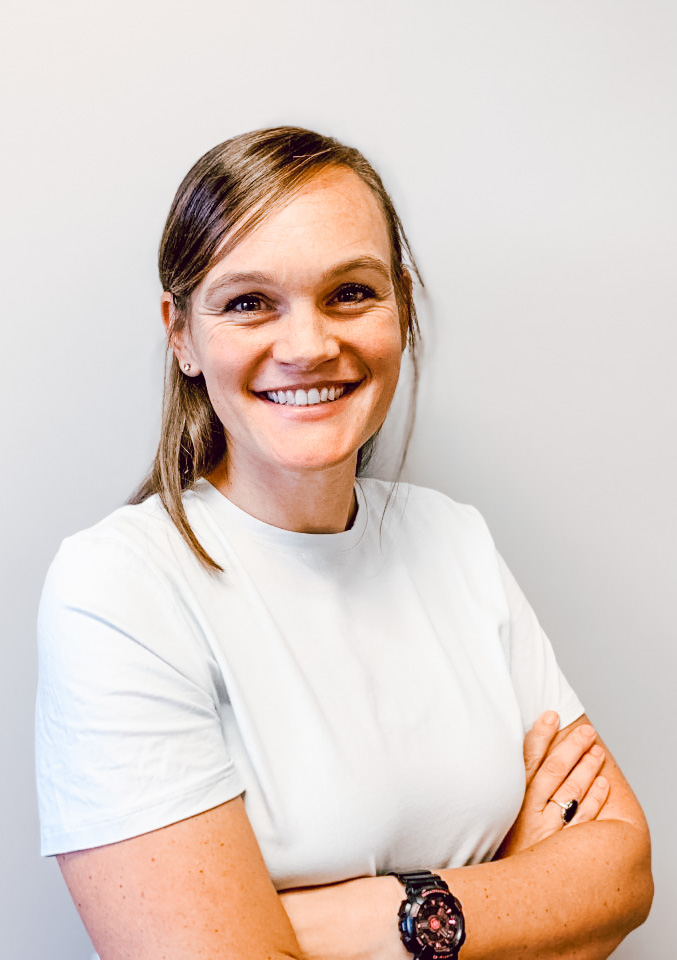 TIFFANY GU, OCCUPATIONAL THERAPIST, otr/l
LOCATION: LA CAÑADA      HOURS: TH 9AM-2PM
Tiffany is our amazing occupational therapist. She specializes in treating the hand, wrist, and elbow.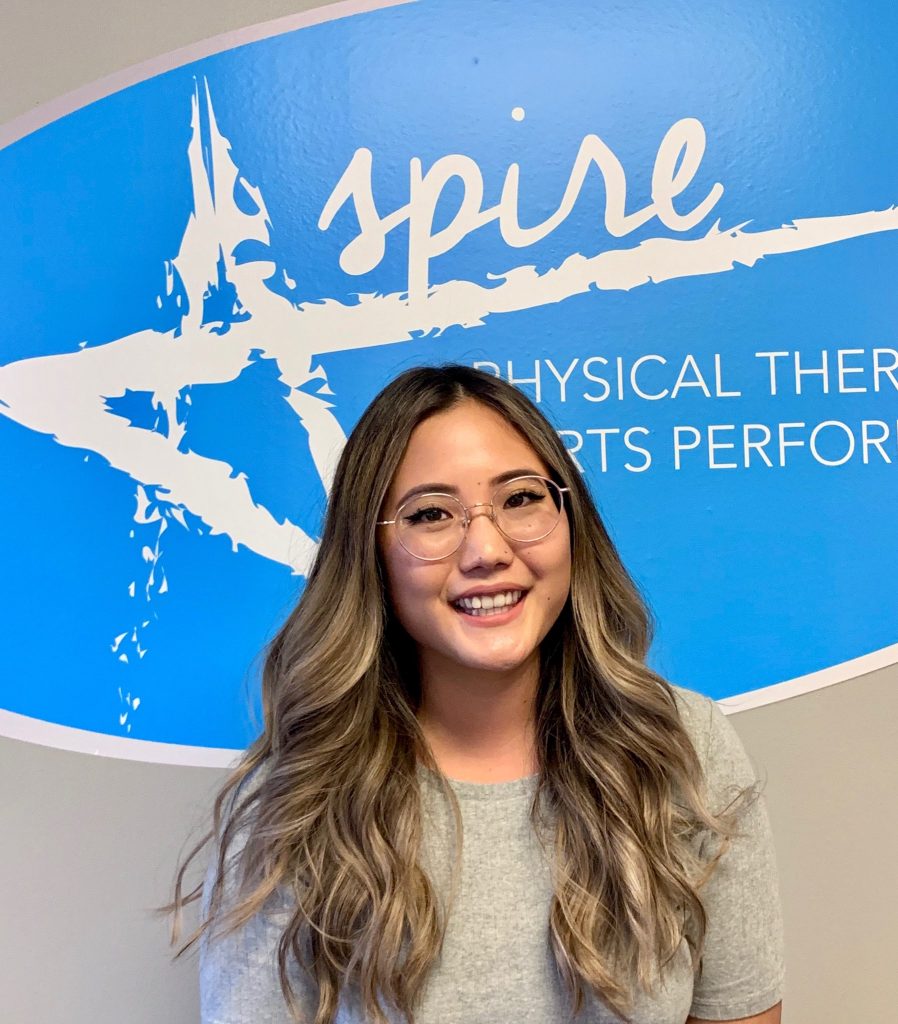 KIMBERLEE VAN DYKE, aspire Office manager, PT Aide
LOCATION: LA CANADA     HOURS: WEEKDAYS 9AM-5PM
Kimberlee is our awesome Office Manager!  She was born in Glendale, raised in Burbank, and grew up loving people and playing sports.  She studied kinesiology and graduated from California State University Long Beach with a Bachelor of Science in Kinesiology, emphasis in Exercise Science.  Her passion for taking care of people is in her nature.  To continue her dream of helping others, she is currently aspiring to go to PT school within the next couple of years. With a background in volleyball, she's ready to dig for all kinds of challenges!